Anna Calemme
Songwriter – Actress – Showgirl 
Anna Calemme, The Elegant Voice of Naples in the World, is a performer like no others. Glamourous and sensual, she sings, dances and acts retracing the history of the Neapolitan music, like "Fenesta Vascia", "Regginella" and "Napulè", as well as some of her successful pieces. Thanks to her original tone, modulations and reinterpretation of the classics with a new age key, she is a great talent with a seductive personality. With her simple and deep musicality, from the old Naples to the corners of the world, her voice beats wherever there is a Italian heart.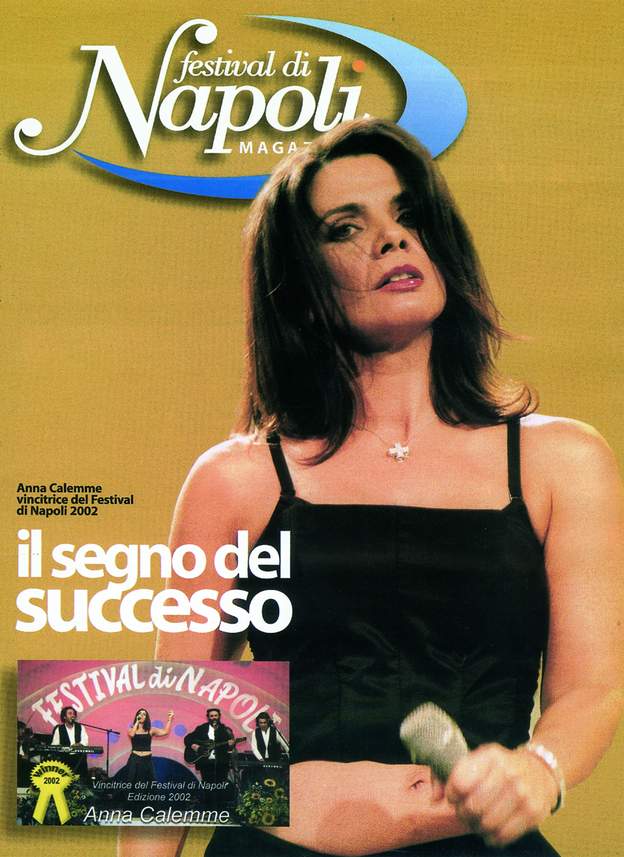 Winner of the
5th Edition of the "Festival di Napoli"
Anna Calemme is a great artist in the World Music scenario, she loves acting, dancing, writing poems and songs.
She lives on the Mediterranean Sea, on the San Martino Island just outside Naples.
Anna has a Master in Italian and Neapolitan Diction, with a Degree in Accounting and Technical Science.
She likes Stenography, Aerobics, Rally and Jet Sky.
Always active in social activities, she is present in shelters, retirements home, but most of all she likes helping children.
If a voice can transmit emorions, in her voice you can always perceive Love.
Through undefined musicality and sensations, from deep down the old Napoli to the furthest corners of the world, anywhere there is a Neapolitan heart that beats you can find her voice.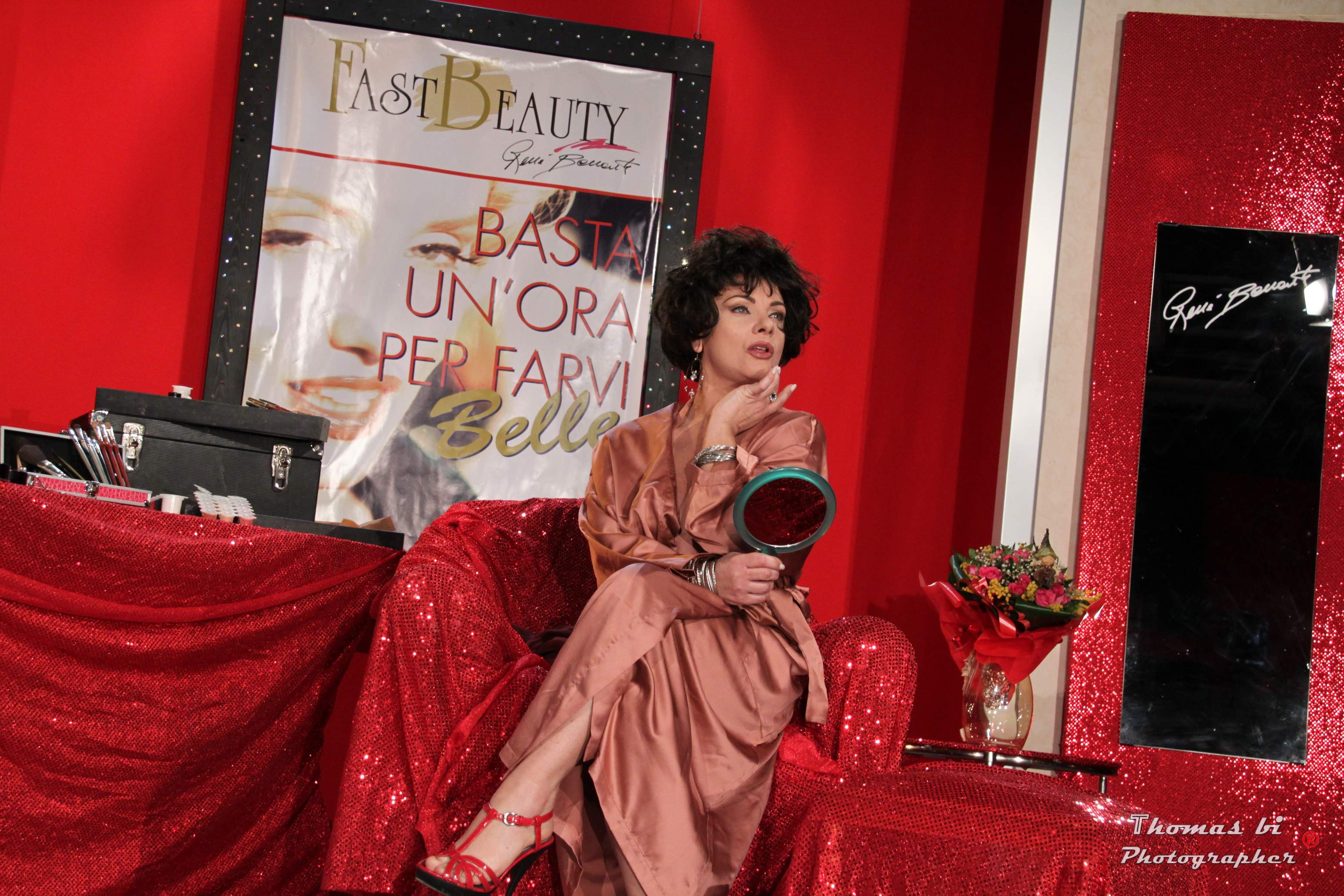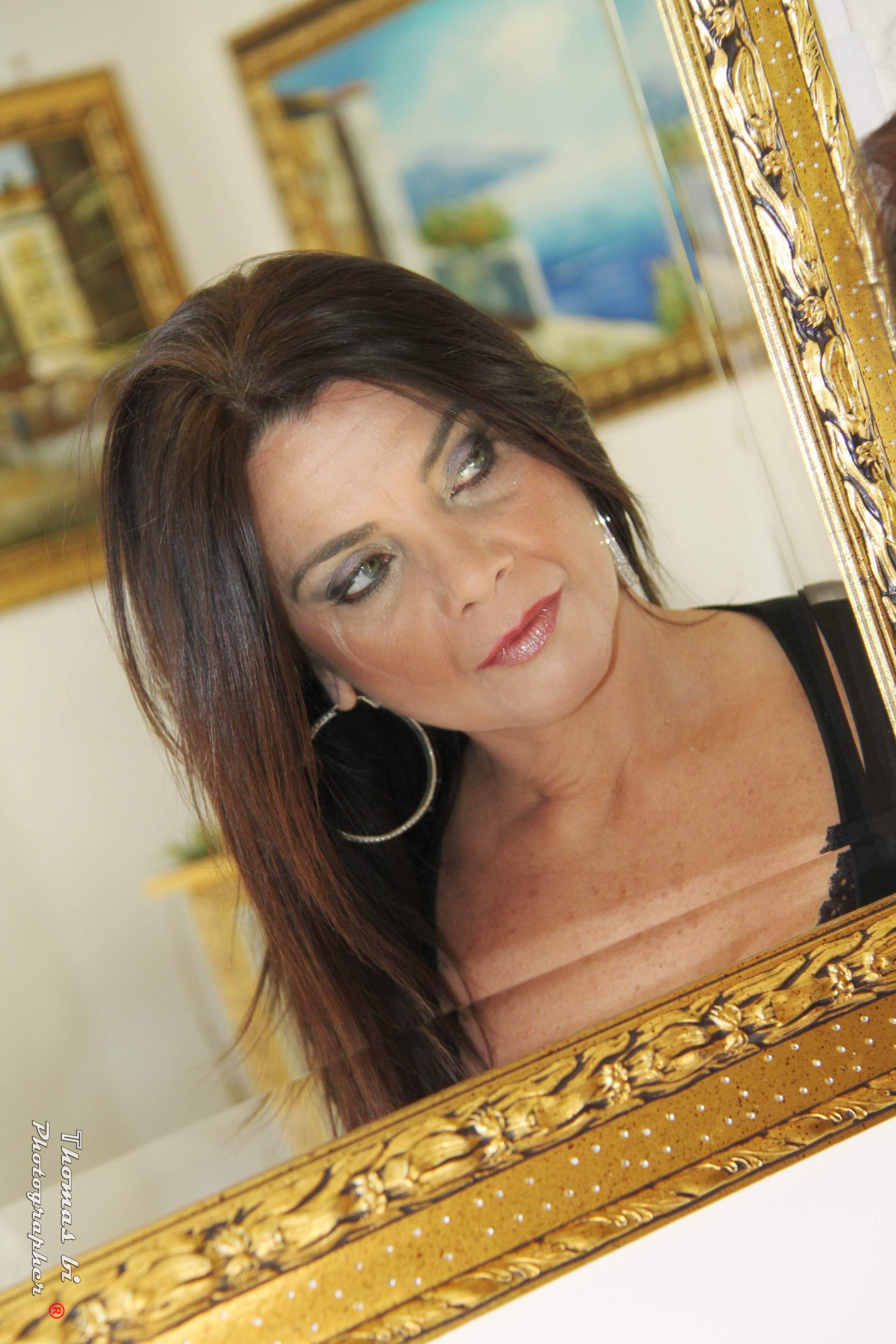 EVENTS AND EULOGIES
Zecchino d'oro, 1966; Giocagiò Rai uno ( Marco Danè)
"Bambini divertiamoci insieme", 1971: Founder and radio presenter of the program "Children have fun together" broadcast on Radio Tutta Napoli
1976, recital: with RobertoMurolo Teatro Mediterraneo
G7 Napoli, 1976: Concert for President Clinton during G7 in Napoli
La Tromba d'Oro Italiana,  1994; "Napoli città Capitale" with Austin Forte
Atti Unici, 1995 – 1997:  Naples poetry and music,
Dangerously theatrical performance, Amicizia "Atti Unici" from Eduardo De Filippo with Sasà Trapanese
Casinò di Atlantic City, 1998-2006: Exhibition of great success at the Love Boat
Sanremo, 1999; Festival di San Remo (Vivi il Festival Palafiori)
Festival di Napoli, 2000; Guest Star al Festival di Napoli
Taj Mahal. 2000; Guest Star at Concerto di Primavera at Taj Mahal in Atlantic City
Taj Mahal, 2001 with Mario and Francesco Merola, Little Tony and Mino Reitano
San Gregorio Armeno, 2001: Christmas Testimonial with the single "San Gregorio Armeno", chosen as hymn by the Association "Centro Storico di Napoli" in Napoli and in the World
Napule nfunno o' core, 2001:  Intro to the soccer television show for the Napoli Soccer Team, broadcast on Telenapoli 34
Tifosi Napoletani, 2002-2003: showgirl in the "Tifosi Napoletani" television show on Sky 868.
Vorrei, 2002: Winner of the 5th Edizion of the "Festival di Napoli" 2002
Iniziative Telethon, 1999 – 2010:  Volunteer for National Teleton benefit activities from 1999 to 2010
Testimonial dei Bambini del Ciad, 2004: honour with the title of Ambassador of Peace in the World and Testimonial for the Children of the Ciad by Rosario Pio Ramolo Archbishop of the Gorè Dioceses
Progetto Scampia, 2005: Founder of the Scampia Project, to promote art and culture in high risk areas of the city, to prevent illiteracy and micro-criminality
Premio Fontane di Roma, Premio Rocca D'Oro 2005: Premio Fontane di Roma – Premio Auditorium di Roma – Premio Rocca D'oro (Serrone) .
Sanremo Music Award, 2007: title earned as representative of the Neapolitan culture in the world
'Na Maschera, io e… 2007:  production of musical albums, "Na Maschera" in Neapolitan language, and "Io e…" in Italian language 
Commissione Parlamentare, 2007:  member of the Small Cultural Parliament Institute
Ambasciatrice Umanista, 2009: honour with the title of Humanitarian Ambassador in the World by the Federico II Universitu 
Premio internazionale "Ad Haustum Doctrinarum", 2008 – 2009: showgirl
Ancis Politea, 2009:  Emergency Abruzzo, testimonial of "Ancis Politeia" music therapy
AISA, 2009-2010: Testimonial for A.I.S.A. sez. Campania 2010 for the fight against Ataxia
Ancis Politeia, 2010: Member of the Internazionale Forum for Comics – Music Therapy "Ancis Politeia" Roma
Fast Beauty Sky, 2010: showgirl in the television show "Incontriamoci al Fast Beauty" on Sky 929
90 Minuti con gli Azzurri, 2010:  showgirl in the television show "90 Minuti con gli Azzurri" on Sky 929
2011 Nomina Ufficiale a Dama D'Onore Ordo Templi Militia Christi Hierosolymitani
Al Club di Anna, 2012: showgirl in her own television show on Sky 890
2012 Nomina Ufficiale a Dama D'Onore Cavalieri di Malta
Premio Federico II, 2012: Career Award from the Federico II University
Città di Napoli, 2012:  Libero Bovio Award
Premio Megaris, 2012: " Megaris" per il Sociale" Award
Premio Petrolini, 2012:  Ettore Petrolini Award
Premio Petrarca, 2012: Francesco Petrarca Award
Onorevole della S. Chiesa dei Deputati, 2012: honoured with the title of Onorevole S. Chiesa dei Deputati
Premio Cartagine, 2014: Cartagine Award
2015 Maggiore della Croce Rossa Garibaldina – Roma
Commendatore di Priorato, 2015: Nomina nel O.S.M.T.J. di Commendatore di funzioni Priorato Generale della Georgia GA U.S.A.
A UN PASSO DAL PERDONO, 2016:  actress in a Lando Buzanca's movie
2017 Italian Festival Arizona Phoenix
CONTACT
ITALIA, Napoli
Ph: +39 (338) 326 – 8173
USA, Atlanta
Ph: +1 (678) 650 – 7954